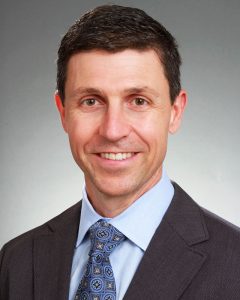 Dr. Andrew S. Wiemeyer is an esteemed prosthodontist who graduated from the University of Connecticut School of Dental Medicine in 1998. Upon graduating, he completed a three-year residency, where he earned a certificate of specialty in prosthodontics. Dr. Wiemeyer joined his father at Wiemeyer Dentistry, taking over the practice in 2005. He enjoys staying at the forefront of the dental field by employing the latest and most advanced technologies, including dental lasers, scanners, photography and digital X-rays. He belongs to the American Dental Association®, the Alliance of Independent Dentists and the American College of Prosthodontists. His expertise spans prosthodontic, cosmetic, restorative and implant dentistry. Dr. Wiemeyer is also an avid musician, playing bass in his band Blüfish. He also enjoys playing tennis, golf and skiing with his wife and three children.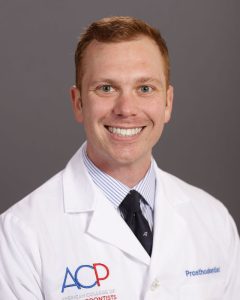 Samuel R. Lee, DMD, MDSc., FACP
Dr. Samuel Lee is a surgically trained prosthodontist who specializes in implant dentistry and full mouth reconstruction. He is from Orlando, Florida, and graduated summa cum laude with a bachelor's degree in biomedical sciences from the University of South Florida Honors College. Dr. Lee's passion for excellence and uncompromising standards led him to earn his Doctor of Dental Medicine (DMD) from the Harvard School of Dental Medicine and subsequently to complete a three-year prosthodontics residency at the University of Connecticut School of Dental Medicine (one of the most competitive residency programs in North America.) At UConn, Dr. Lee earned his specialty certificate in Advanced Prosthodontics, a certificate in Dental Implant Surgery and a master's in dental sciences (MDSc.).
Dr. Lee is adept at managing sophisticated aesthetic and functional dental rehabilitations utilizing in-depth knowledge of classic and contemporary prosthodontics and the surgical placement of dental implants. He provides complete smile makeover solutions utilizing the All-on-4®/6 treatment concept, as well as crowns, bridges, veneers and dentures.
Additionally, Dr. Lee completed the rigorous process of challenging and passing the board certification process in prosthodontics. After passing, Dr. Lee is now recognized as a Diplomate of the American Board of Prosthodontics and was granted the status of Fellow of the American College or Prosthodontists. There are less than 1,000 board certified prosthodontists throughout the country. This is roughly less than 0.5% of all practicing clinicians in the United States.
Dr. Lee's belief in giving back to the community began at an early age where he volunteered as a coach for underprivileged youth tennis players through a US Tennis Association sponsored program. Graduating early from college gave him the opportunity to volunteer as a coach for his high school's tennis and golf teams. Continuing his volunteer service during his years at Harvard, Dr. Lee was a student coordinator for Give Kids a Smile in Cambridge and was part of dental outreach to the Mashpee Wampanoag Tribe on Martha's Vineyard. As a new associate at Contemporary Prosthodontics, Dr. Lee looks forward to discovering how he can make an impact on his new community.
Outside the practice, you can find Dr. Lee on the golf course, tennis court or cooking and traveling with his family.